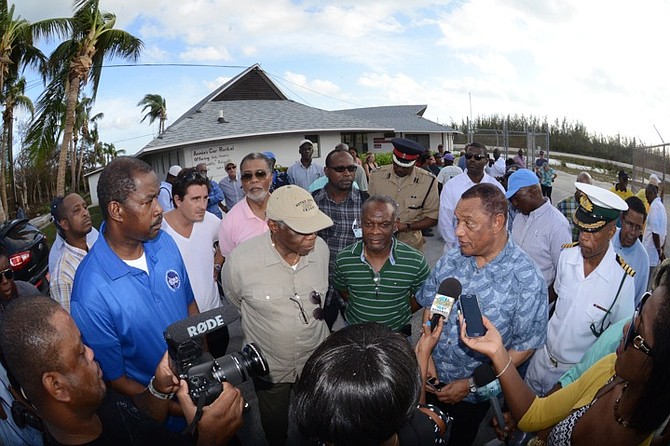 Prime Minister Perry Christie addresses the media in Stella Maris. Photo: Peter Ramsay
Stories this photo appears in:
IT WILL cost "tens of millions of dollars" to restore and rebuild the infrastructure on the southern and central Bahamas islands that were completely devastated by the passage of Hurricane Joaquin, according to Prime Minister Perry Christie.
Here is a guide to how you can help some the community relief efforts launched around The Bahamas to assist those who have been affected by Hurricane Joaquin, along with where you can drop off donations and how you can help through volunteering or financial donations.