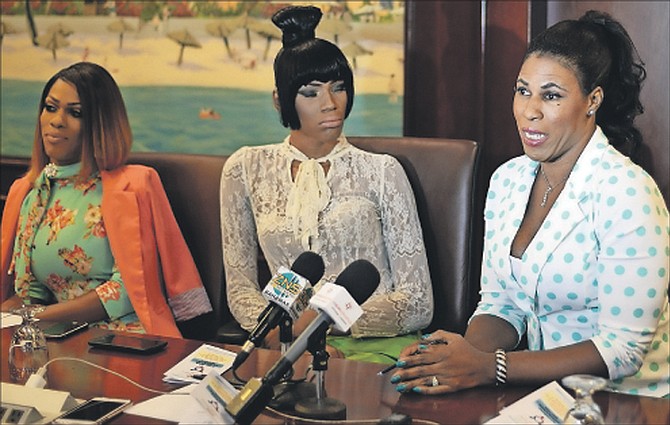 Tori Culmer, right, speaking yesterday at the Transgender and Inter Sex Community press conference at the British Colonial Hilton. Also pictured is, left, Alexus D'Marco and Phylicity Smith.
Photo: Shawn Hanna/Tribune Staff

Stories this photo appears in:
PASTOR Lyall Bethel yesterday questioned if someone coached members of Bahamas Transgender Intersex United (BTIU) to appear ambivalent about the outcome of the gender equality referendum so as to not shed light on the "hidden agendas" of the fourth constitutional amendment.

BAHAMAS Transgender, Intersex United (BTIU) yesterday launched its multi-level equality campaign, "Bahamian Trans Lives Matter", which seeks to secure equal rights for transgendered Bahamians as the debate about the upcoming gender equality referendum continues.