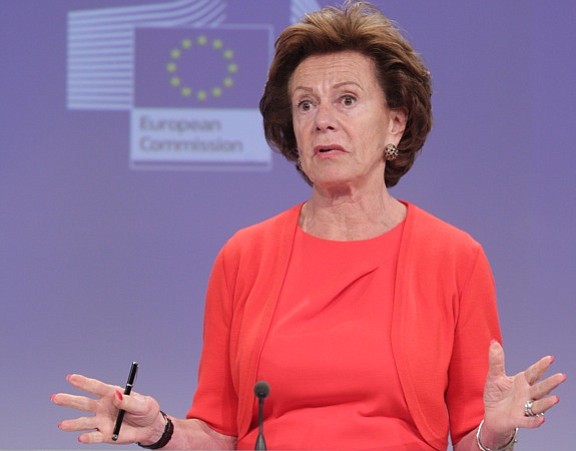 In this 2014 file photo, the then European Commissioner for Digital Agenda Neelie Kroes addresses the media, at the European Commission headquarters in Brussels. Kroes was one of the most high-profile names that emerged in a cache of documents of the Bahama's corporate registry leaked Wednesday by the International Consortium of Investigative Journalists and media partners. (AP)
Stories this photo appears in:

FIVE months after the country's financial services sector was dragged into the spotlight as a top tax haven in the infamous "Panama Papers", international watchdogs yesterday unveiled a free online database created from 1.3 million leaked files from the Bahamas' corporate registry.