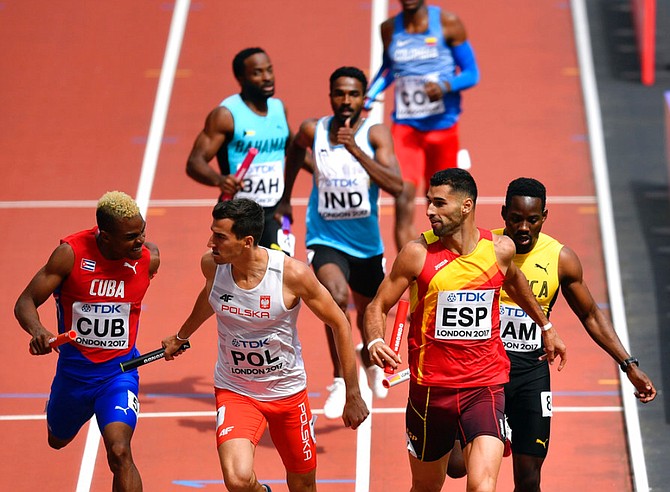 The Bahamas in action in the men's 4x400 relay heats. None of the relays teams managed to qualify. (AP)
Stories this photo appears in:

LONDON, England: The Bahamas' 24-member team will return from the 16th International Amateur Athletic Federation (IAAF) World Championships with a silver and bronze medals, three finalists, a national record and a two-way tie for 30th place on the medal table and a four-way tie for 22nd on the placing table.

LONDON, England: One by one the Bahamas teams were eliminated in the preliminaries of the women and men's 4 x 100 and 4 x 400 metre relays on Saturday, abruptly ending the country's appearance at the 16th IAAF World Championships.