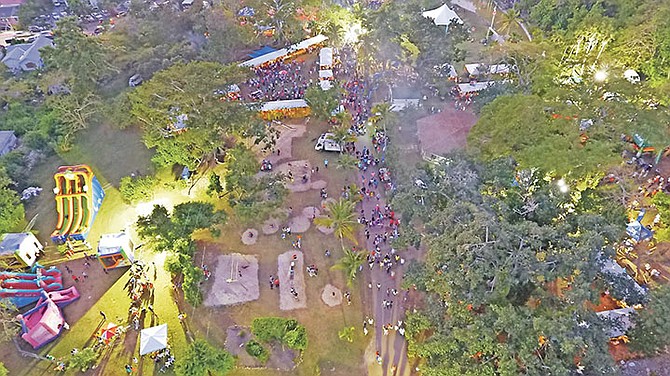 A change of view - a look from above at the 22nd annual International Cultural Wine and Food Festival earlier this year, thanks to Tribune photographer Terrel W. Carey.

Stories this photo appears in:

Photographers must be about the luckiest people in the world. When they don't like the view they see, they can change a lens. 50mm to wide angle, 100mm to panoramic, 400mm to capture the hair on a hare. The price they pay is lugging all that special equipment around, tripod, camera bag, backdrop, cords and cables. But what a deal – a tiny bit of heavy lifting for the ability to create the view you want when it was not there the first time you looked at it, like magic in a leather bag.