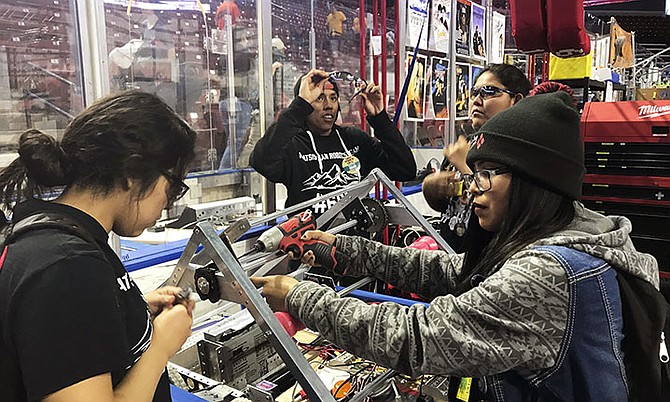 From left, Navajo Mountain High School students Nahida Smith, Myra King and Breana Bitsinne competing in a Utah regional robotics competition in West Valley City, Utah in March. The team, from a remote town in southern Utah, is now headed to an international robotics competition next week in Mexico City, Mexico. They were invited to compete in the First Global Challenge, which will draw teams from 190 countries to create robots capable of feeding power plants and building environmentally efficient transmission networks. Photo: Heather Anderson/AP
Stories this photo appears in:

A team of Navajo high school students from a remote town in southern Utah is building a robot to represent North America in an international robotics competition.