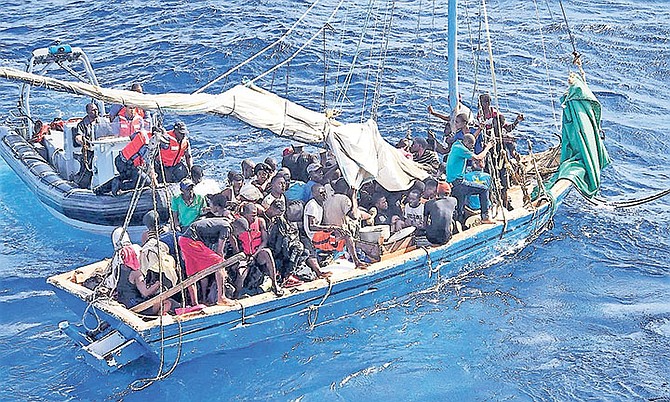 THE RBDF boarding team apprehending 87 Haitian migrants off Great Inagua on Saturday, December 23.
Stories this photo appears in:

THE Haitian exodus to The Bahamas has arguably become as Bahamian as conch salad. Haiti's precipitous decline has truly become a legend in the Western hemisphere. Geographically positioned in the worst place possible, they have become a nexus for natural disasters, which does not do anything to help a nation already mired in catastrophic conditions.

AS the dawn of a new year emerged with the clock striking midnight on January 1, 2018, many Bahamians naturally would have wondered what would be the government's next move regarding illegal immigration. After Prime Minister Minnis' bold proclamation landed him in the spotlight (again), many of us were unsure as to what new levels of enforcement would be implemented.