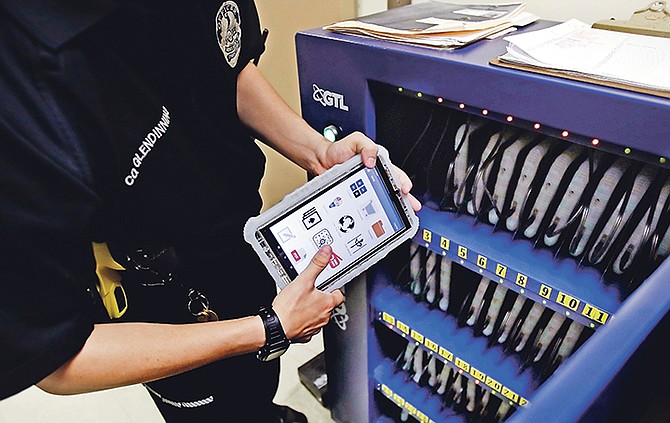 New Hampshire Department of Corrections Officer Glen Dinning puts a tablet back into a charging cabinet at the Corrections Transitional Work Center, a low risk security section at the New Hampshire State Prison for Men, in Concord, NH. Inmates across the country are getting access to technology via tablets in an effort to help their education, keep them connected to family and reduce noise and violence in prison. Photo: Charles Krupa/AP
Stories this photo appears in:

Allowing inmates to stare at computer tablet screens for hours each day may be just the ticket for creating calm, orderly cellblocks, prison officials say.