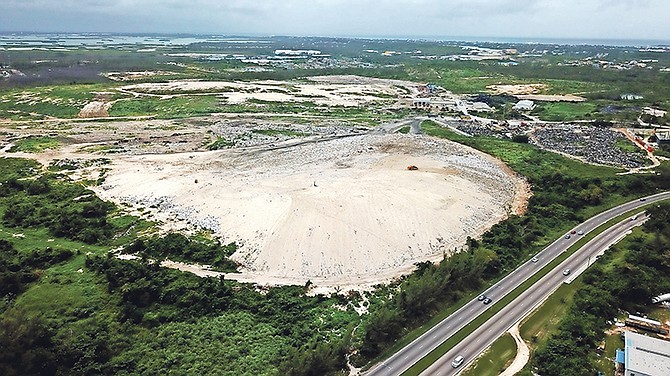 An aerial view of the dump near Milo Butler Highway.
Photo: Terrel W. Carey/Tribune Staff
Stories this photo appears in:

You can only really see it from the air. Hundreds of feet below New Providence's landfill stretching out into the distance and now visibly right upto the edge of a major highway.