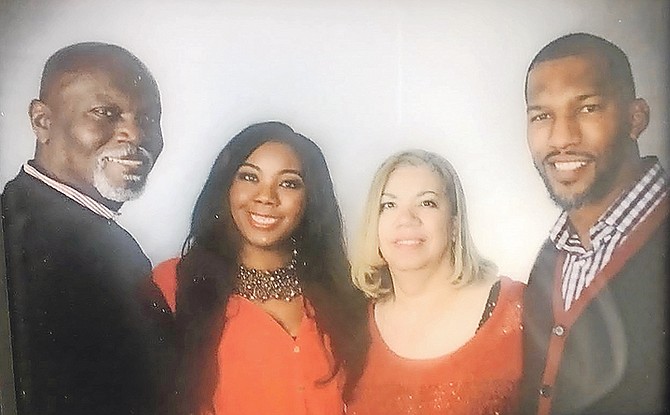 Ed and Pia with their children, Danielle and Alex.
Stories this photo appears in:

When Edwin A Smith was a little boy growing up in Bain Town in the 1950s, there were great Bahamian athletes making it to the big leagues in baseball or track and field. So, little boys had much to aspire to if they wished to become a professional athlete. But Ed, who spent his afternoons shooting marbles, flying kites, playing stick ball, wrestling, or swimming on Long Wharf beach during the summers, had no idea at the time he would one day make Bahamian history as the first to go pro in an entirely different sport.