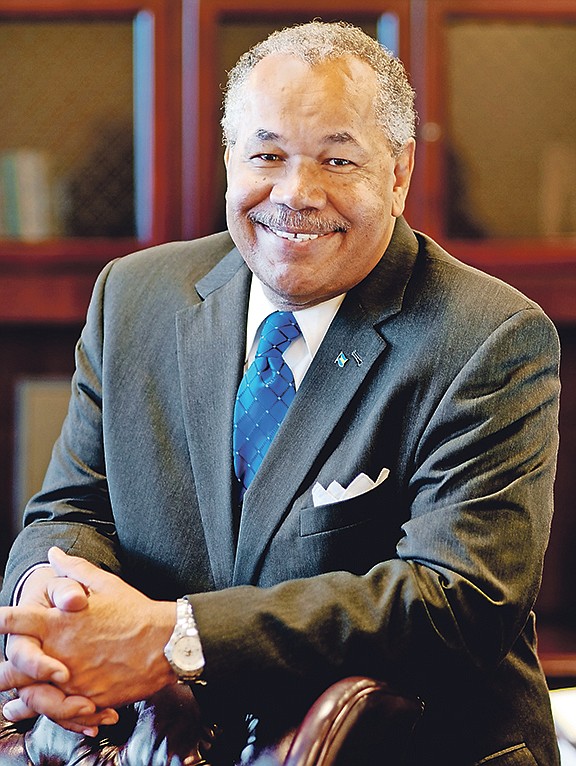 President of the University of the Bahamas Rodney Smith.
Stories this photo appears in:

My father died when I was very young leaving my mother to raise four young children all on her own. By the age of 11, just like my older siblings, I too had to find work to make ends meet. I packed groceries at a nearby Winn Dixie after school and on weekends. This was a tough time for the family without my dad, but we did our best.