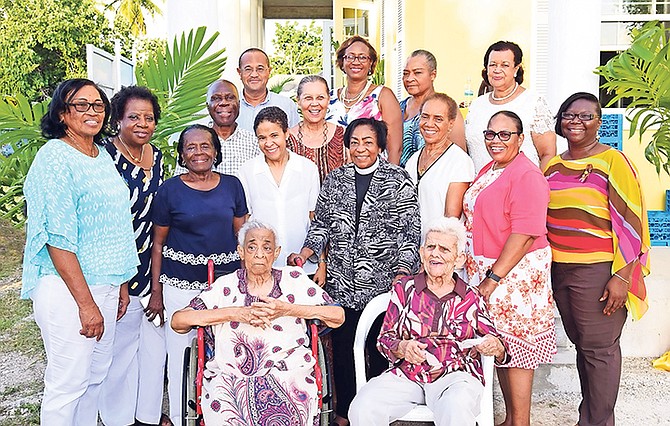 Members of the fundraising committee. Front row seated l-r: Clarice Granger, Betty Cole; second row l-r: Constance Miller, Julia Burnside, Maria Symonette, Paula Adderley, Rev. Beryl Higgs, Diane Dean, Dr Ruth Sumner (president), Sonia Adderley (chief commissioner); third row l-r: Alvin Rolle (architect), Iris Dillet-Knowles (honorary secretary), Keith Sands, Michele Fields (first vice-president), Colleen Nottage, and Elma Garraway (assistant chief commissioner),
Stories this photo appears in:

Long before the US women's soccer team won its fourth World Cup title amidst cheers of fans round the world, there were young girls across the globe headed for success, many of them thanks to an international organisation – the World Association of Girl Guides and Girl Scouts.