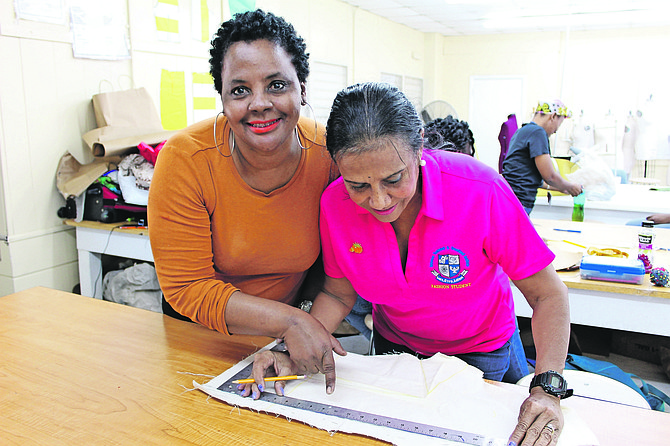 Chair of BTVI's Fashion programme, Kathy Pinder, take a moment to smile for the camera while helping a student.
Stories this photo appears in:

Kathy Pinder was a 'creative' way before the term became popular. In fact, she began her informal fashion design career at the age of 13 while using the remnant fabric from her father's drapery store.