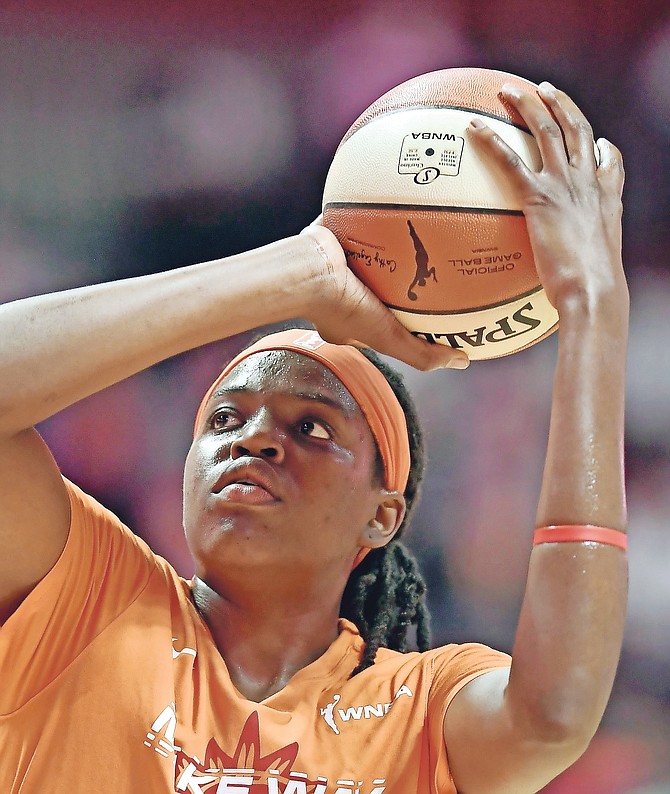 Jonquel Jones
Stories this photo appears in:
MOST major sporting leagues around the globe have suspended play due to the coronavirus outbreak but play continues for Jonquel Jones in the Russian Women's Basketball Premier League. Jones and her UMMC Ekaterinburg club remained undefeated and impr

JONQUEL Jones continues to be a major asset to the Bosnia and Herzegovina women's national basketball team and led the side to their second consecutive win in the current window of FIBA EuroBasket 2021 qualification. Jones recorded 26 points and 16

JONQUEL Jones starred for Bosnia and Herzegovina women's national team and several other Bahamian players posted double doubles to lead their team in their respective leagues across Europe this week.