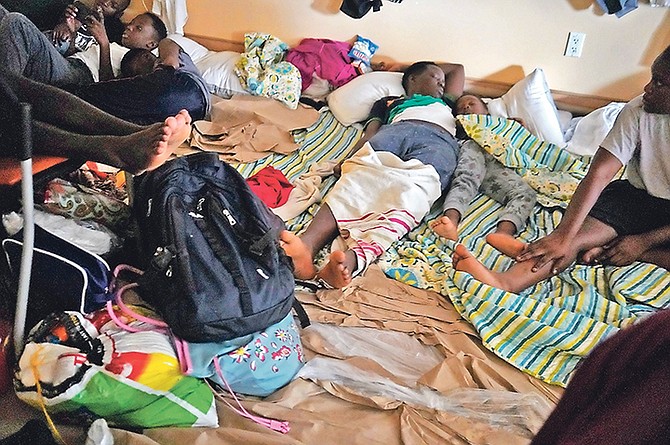 Inside the Marsh Harbour clinic.
Stories this photo appears in:

SOME Hurricane Dorian victims have been pushed out of the Marsh Harbour Clinic and are being told they cannot sleep at the government complex, two of the few buildings sheltering residents in the aftermath of the storm. These were the claims of Rich

They went in thinking they were well prepared for Hurricane Dorian - but it turned into a week of hell for the reporting team from The Tribune, trapped inside Abaco first through the passage of the deadly storm itself and then trying to find a way out of an island cut off from the outside world. Reporter RASHAD ROLLE relives his experience inside an island affected by death, destruction, looting and people trying to find a way to get through the storm.