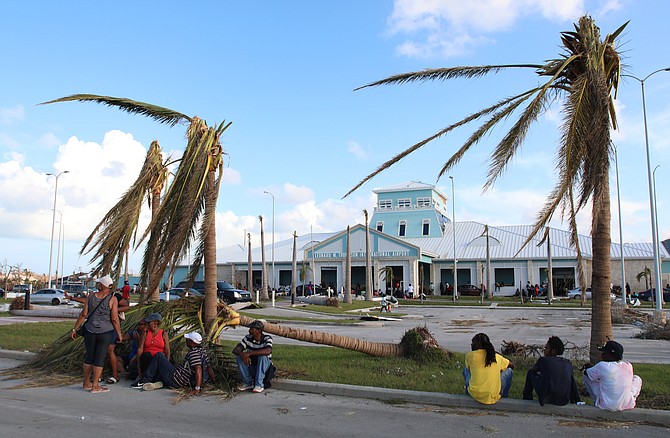 People sit under broken palm trees outside the Leonard M. Thompson International Airport after the passing of Hurricane Dorian in Marsh Harbour, Abaco on Thursday. (AP Photo/Gonzalo Gaudenzi)
Stories this photo appears in:

While the country's mid-term growth prospects are still positive, the Central Bank has noted that Hurricane Dorian will have a negative impact on the economy in the short-term.

ABACO, Bahamas (AP) — A few meager possessions stuffed in plastic bags, some of the haggard Bahamians who lost homes to the ravages of Hurricane Dorian are waiting at a small airport hoping to catch planes out of the disaster zone as an international humanitarian effort to help the Caribbean country gains momentum and the death toll has risen to 30.