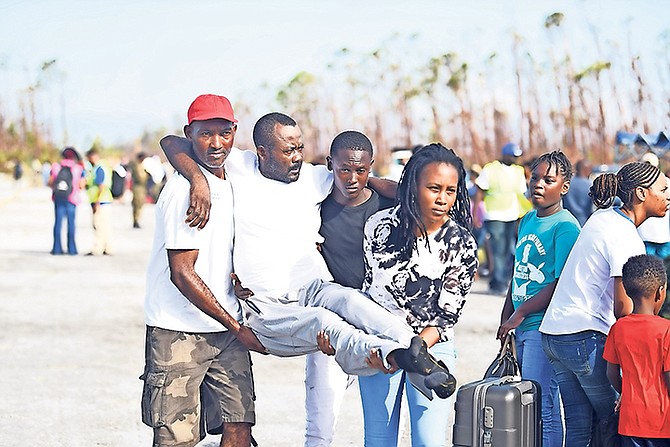 Hundreds of Hurricane Dorian survivors gathered at Treasure Cay International Airport in attempts to evacuate the island. Photo: Shawn Hanna/Tribune Staff
Stories this photo appears in:

THE devastation left in the wake of Hurricane Dorian's wrath has been absolutely unimaginable. As we braced ourselves for this monstrous Category 5 hurricane, there is no way we could have fathomed the trail of destruction that would be left behind. Footage depicting people's lives scattered across Abaco and Grand Bahama in unrecognisable mangled pieces of debris have been plastered all over local and North American media outlets.