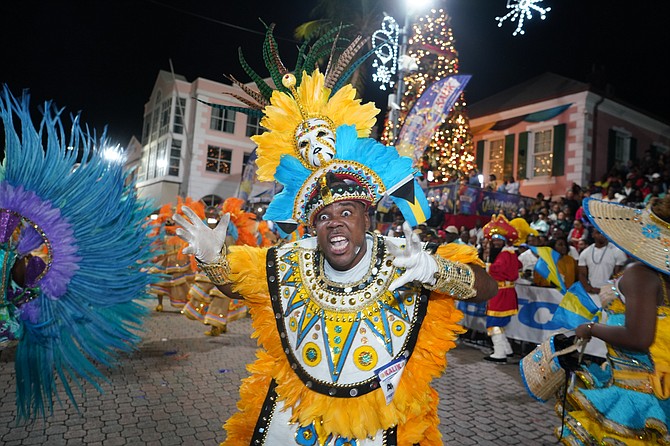 Saxons on Bay Street at the New Year's Day Parade.
Stories this photo appears in:

Boxing Day and New Year's Day parades featuring thousands of participants have been scrapped for the 2020/2021 season, government and Junkanoo officials confirmed yesterday.

THE 2020 New Year's Day parade ended with an overwhelming victorious win for the Saxons Superstars, who captured the unofficial winner title with an indigenous "Bahamian or Nuttin, Dis We Tings" theme.