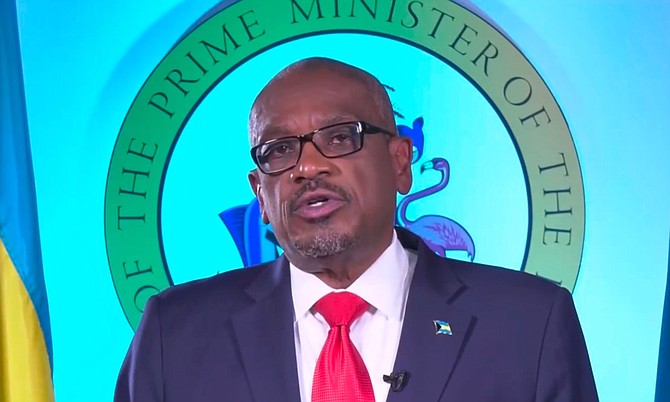 Prime Minister Dr Hubert Minnis delivers his address on Sunday.
Stories this photo appears in:

GIVEN the recent surge of COVID-19 cases in the country, Prime Minister Dr Hubert Minnis yesterday banned all commercial flights and vessels from entering the country beginning on Wednesday with the exception of those coming from Canada, the United Kingdom and the European Union.

Prime Minister Hubert Minnis yesterday announced some recurring safety measures to try and help curtail the spread of the coronavirus pandemic in New Providence and Grand Bahama.

Prime Minister Dr Hubert Minnis announced on Sunday that international commercial flights and commercial vessels carrying passengers will not be permitted to enter the Bahamas from Wednesday unless they are from Canada, the UK or the European Union.