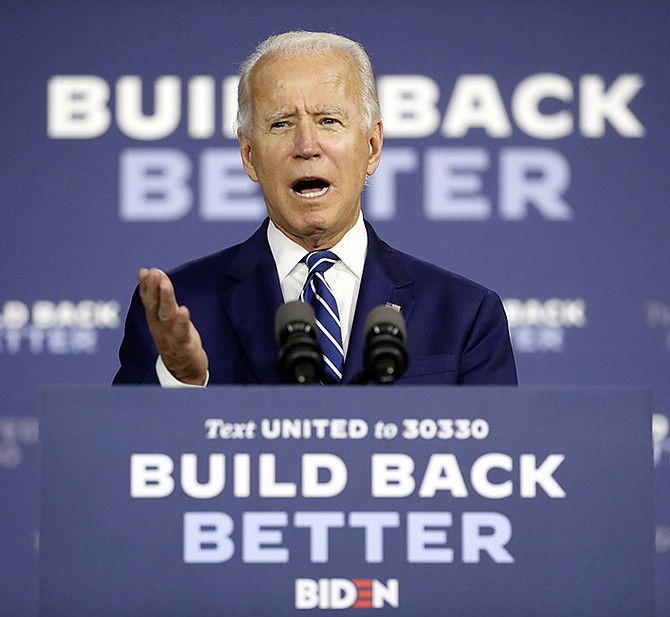 Joe Biden has pledged to choose a woman as his running mate.
Stories this photo appears in:

For as long as anyone can remember, the Washington Post has featured a full, separate sports page. The local teams have always gotten coverage ranging from barely adequate (women's soccer) to full (the pro football team formerly known as the Redskins). Pulitzer Prizes have been awarded to feature writers. In many respects, the newspaper's sports section has occupied as influential a place in its sphere as has the editorial section.