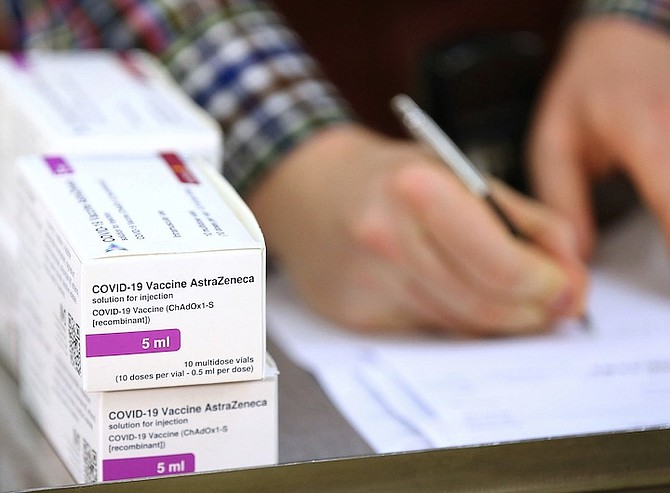 DOSES of the COVID-19 vaccine developed by Oxford University and UK-based drugmaker AstraZeneca are logged by a technical officer, as they arrive at the Princess Royal Hospital in Haywards Heath, England, on Saturday. The UK has 530,000 doses available for rollout from today. Photo: Gareth Fuller/Pool via AP
Stories this photo appears in:

IF I had only a dime for how many times I've heard 2020 called "the worst year ever" or "a year to forget". Indeed, 2020 inflicted what seemed to be an unending loop of trauma on people all over the world. It wasn't until the end of the year that we were all ready to remove our hands from our eyes to see the possibility of change in the near future as a result of the Pfizer and Moderna vaccines.