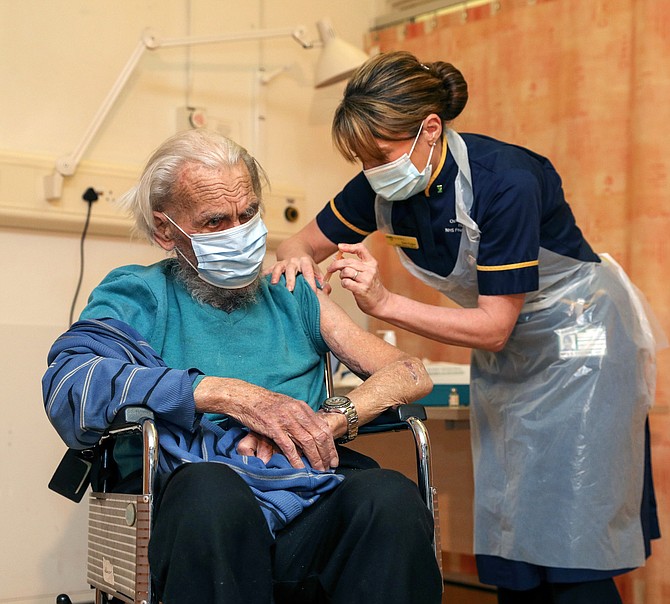 88-YEAR-OLD Trevor Cowlett receives the Oxford University/AstraZeneca COVID-19 vaccine from nurse Sam Foster, at the Churchill Hospital in Oxford, England, yesterday, on the first day of rolling out the newly approved jab in the UK. Photo: Steve Parsons/Pool Photo via AP
Stories this photo appears in:

IN a free society it is axiomatic that authority should be held to account. Criticism of mistakes and failures should be encouraged, if only to prevent them in the future. So, on the thesis that it is the role of the Fourth Estate to scrutinise official policies and actions and to ask the tough questions, I return this week to the vexed issue of the coronavirus vaccine.