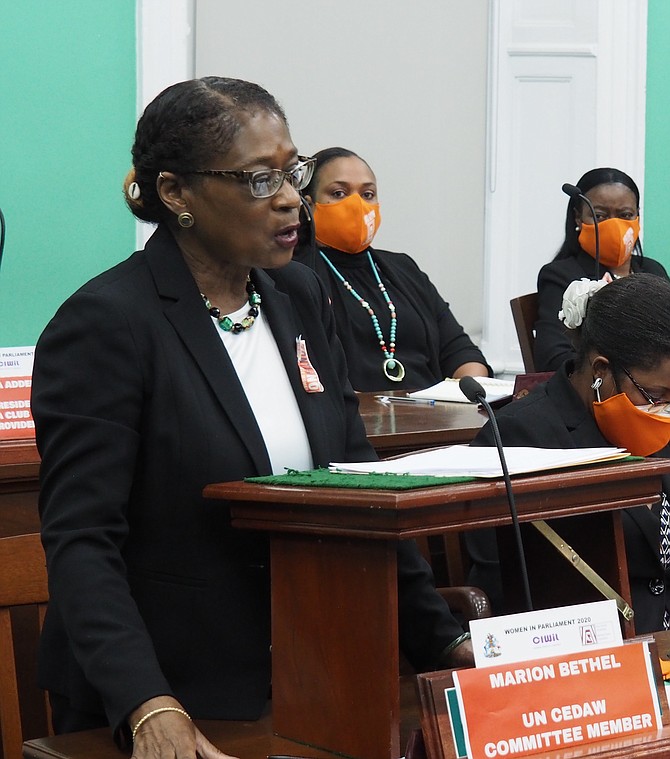 Marion Bethel takes the podium to speak on gender based violence and the United Nations CEDAW objectives.
Stories this photo appears in:

WHEN Kamala Harris is sworn in as Vice President of the United States of America tomorrow, people all over the world will be watching the Inauguration ceremony to witness history in the making. What a proud moment it will be to see a woman of colour take the second highest leadership position in one of the greatest countries in the world!