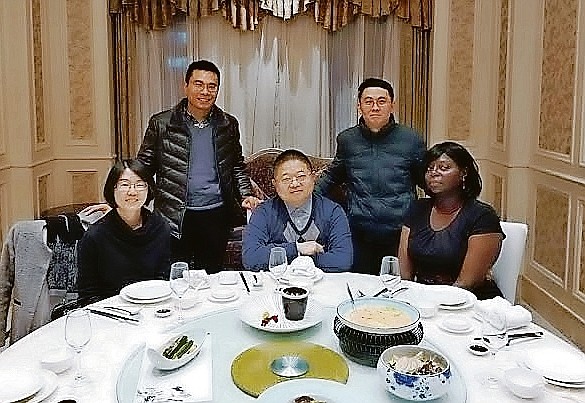 DR Pinder attending a conference in China with other professors from Jiangsu University and the University of Houston.
Stories this photo appears in:

Face to Face is a very special place in the newspaper for me, because it gives me a chance to highlight wonderful people. In some cases, I am truly amazed to find treasures existing in a country where people so often complain. I come across experts in fields where we still bring in foreigners to do the job. So, in meeting Dr Patrice Juliet Pinder, it proved to me that we must seek out and highlight these outstanding Bahamians doing extraordinary things all around the world.