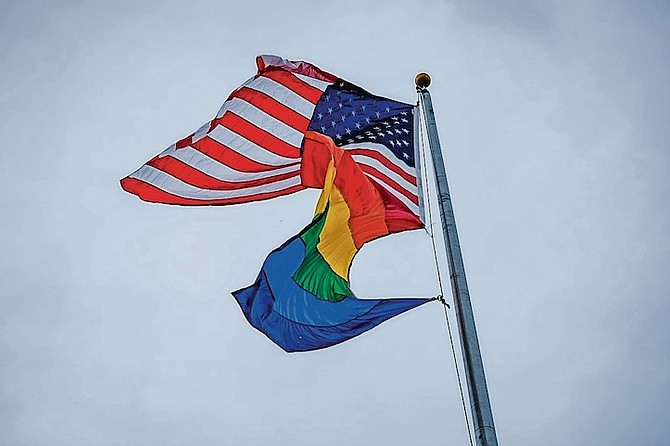 THE PRIDE flag flying alongside the US flag at the US Embassy for Pride Month.
Stories this photo appears in:

The US Embassy has been flying the Pride flag for two weeks as Pride Month continues. It is a great time to learn more about the LGBTQ+ community. If you do not know what the L, G, B, T, Q, or plus stands for, get ready to learn.

LESBIAN, gay, bisexual, transgender, queer and intersex (LGBTQI) advocates are cheering the United States and its embassy in Nassau for hoisting the Pride flag as many around the world celebrate Pride Month.