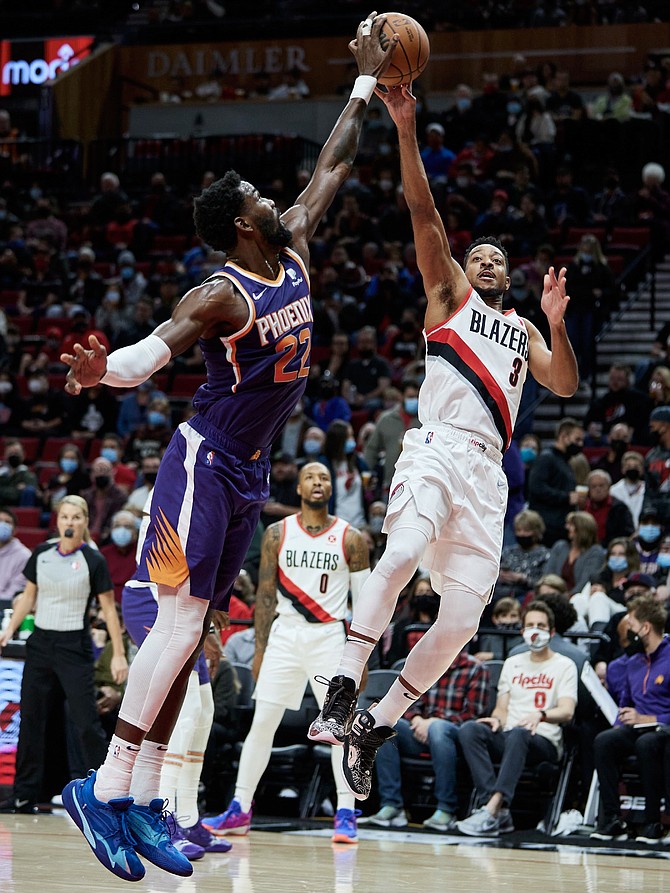 PORTLAND Trail Blazers guard CJ McCollum, right, has his shot blocked by Phoenix Suns centre
Deandre Ayton during the first half in Portland, Oregon, on Saturday.
(AP Photo/Craig Mitchelldyer)
Stories this photo appears in:

PORTLAND, Ore. (AP) — Trail Blazers head coach Chauncey Billups was happy to have an extra pair of clothes on Saturday night. He needed them after getting drenched by his players as they celebrated his first career victory as a head coach.