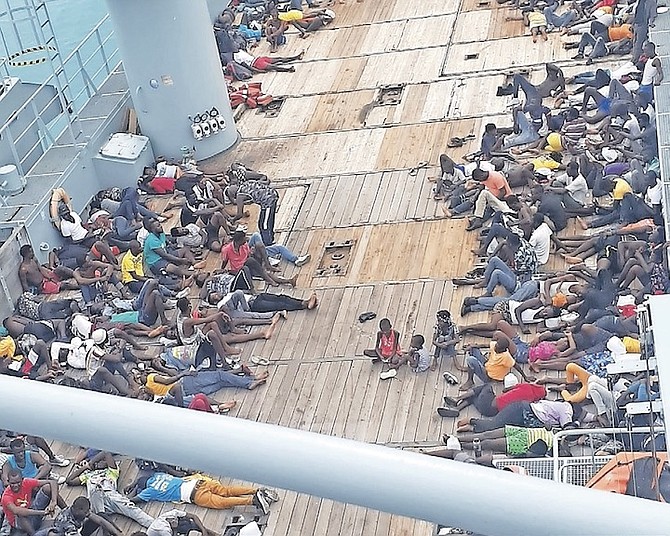 THE ROYAL Bahamas Defence Force intercepted another Haitian sailing vessel off Ragged Island on Wednesday morning. The Haitian sloop was seen 24 nautical miles east of Ragged Island. HMBS Lawrence Major and Lignum Vitae were directed to intercept. A total of 137 migrants were removed from the sloop and will be taken to Matthew Town, Inagua, to be handed over to Immigration officials for further processing. They will join the 423 migrants currently housed on the island. A total of 292 migrants were also removed from Flamingo Cay and adjacent cays in the Ragged Island chain on Tuesday after their vessel became disabled, bringing the total to 429 going to Inagua. One migrant was deceased.
Stories this photo appears in:

SOME Haitians in Inagua have been disorderly while being detained, according to Island Administrator Marlon Leary, who told The Tribune accommodating a large number of migrants has been challenging.