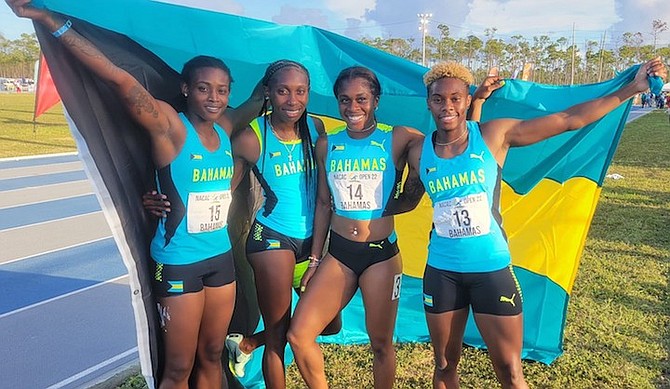 BAHAMAS women's relay team of, from left to right, Printassia Johnson, Anthonique Strachan, Tynia Gaither and Devynne Charlton.
Stories this photo appears in:

FREEPORT, Grand Bahama — Drumeco Archer, president of the Bahamas Association of Athletic Associations (BAAA), was extremely pleased with Team Bahamas' performance at the NACAC Open Championships in Grand Bahama.

FREEPORT, Grand Bahama — In what could be described as the best showing in the history of the event, the Bahamas wrapped up the 2022 North American, Central American and Caribbean Open Championships with a total of seven medals.