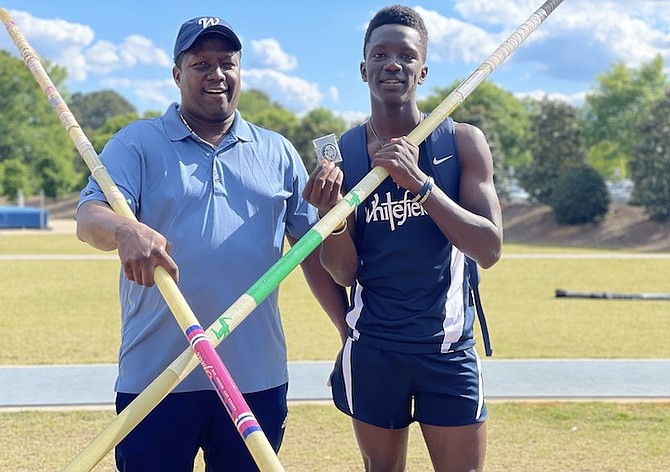 FATHER and son pole vaulters Brent, left, and Brenden Vanderpool. Brent Vanderpool, the Bahamas national pole vault record holder, is training his son to become the next athlete to surpass his mark of 16-feet, 01/2-feet or 4.89 metres that he first established at home in 1987 before he solidified it in Nice, France, on June 12, 1995.
Stories this photo appears in:

It's not every day you find a father grooming his son to take over a legacy he created for himself.