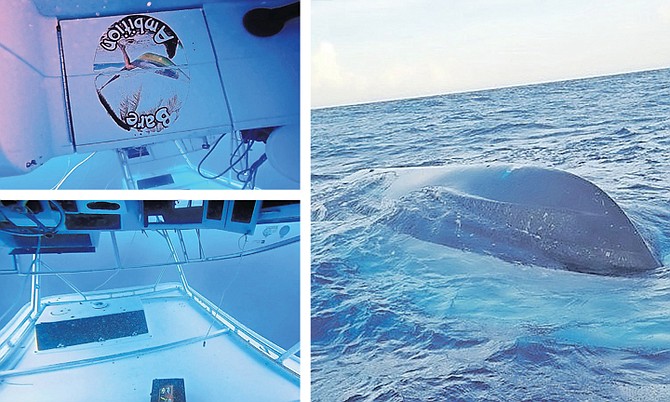 THE CAPSIZED boat, right, and, above, images from inside the boat underwater. Photos: RBDF
Stories this photo appears in:

ACTIVIST Louby Georges said the Haitian government has committed to cover the burial costs of those who perished at sea after their boat capsized in waters off New Providence earlier this week.

THE captain of the vessel that capsized on Sunday had been convicted abroad on several criminal offences related to human smuggling and drug trafficking.

ONLY two Haitian survivors from Sunday's deadly boating tragedy had work permits to be in the country, Labour and Immigration Minister Keith Bell revealed yesterday, as he promised survivors would be treated humanely.