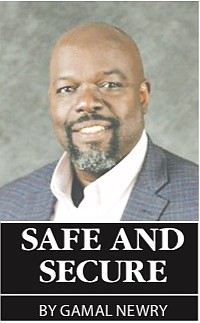 Stories this photo appears in:

Allianz Global Corporate and Specialty (AGCS), in a June 15, 2022, report has predicted an increase in strikes, riots, violent protest and general social disorder on a global scale. This continued upheaval has been associated with the post-COVID fall-out, and the increased cost of living that comes with scarce basic human necessities. The United Nations secretary-general, speaking of the war in Ukraine, which has impacted more than 30 percent of the world's wheat production, said in March: "All of this is planting the seeds of political instability and unrest around the globe."

The annual report on crime, and related trends, by the Commissioner of Police should be applauded. It is a commendable attempt at transparency, allowing members of the public - who are also major stakeholders in the fight against crime - to make assessments of the Royal Bahamas Police Force's performance, efficiency and reliability.