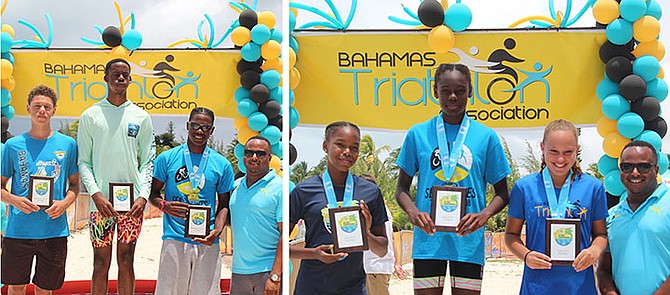 SWIM, CYCLE & RUN - Shown here are some of the respective category winners in the Bahamas Triathlon Association's National Championships in 2019. This year's event, which will serve as the final trials for the CARIFTA and Commonwealth Games, is scheduled for Sunday, May 15, at Jaws Beach.
Stories this photo appears in:

With the successful return of competition with the Potcakeman Championships in March, the Bahamas Triathlon Association (BTA) is eager to stage its National Championships next weekend in Jaws Beach.