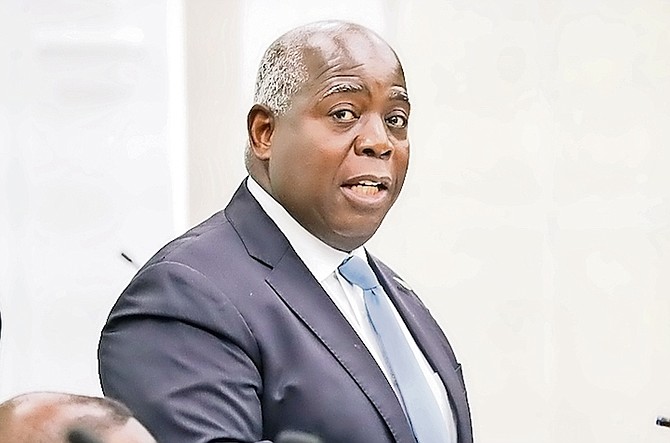 PRIME Minister Philip "Brave" Davis in Parliament yesterday.
Photo: Racardo Thomas/Tribune Staff
Stories this photo appears in:

The Prime Minister yesterday renewed his assault on "astounding" deficiencies with the COVID-19 food assistance initiative even though a 138-page audit report produced no evidence of corruption, fraud or misappropriation of funds.

PRIME Minister Philip "Brave" Davis said two non-governmental organisations have not submitted records to give an account of the combined more than $10m they received from the former Minnis administration under its national food programme.