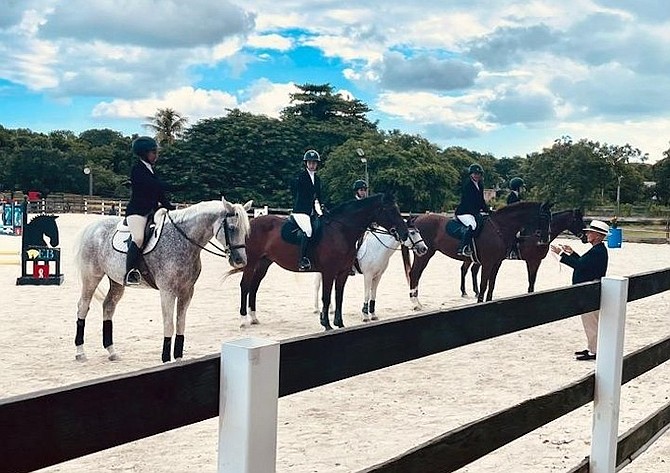 AN HISTORIC MOMENT: The first riders from The Bahamas to participate in the CEA Mini
Jumping Challenge prepare to receive their awards from Judge Colleen Hoffman. L-R: Hannah
D'Aguilar, Ella Saidi, Katerina Coello, Isabella Coello, Storm D'Arville.
Stories this photo appears in:
EQUESTRIAN sport achieved another milestone this weekend as The Bahamas became the third country after Jamaica and Barbados to obtain certification of competition officials from the Caribbean Equestrian Association (CEA), while also holding the inaugural Bahamas leg of the CEA Mini Jumping Challenge.