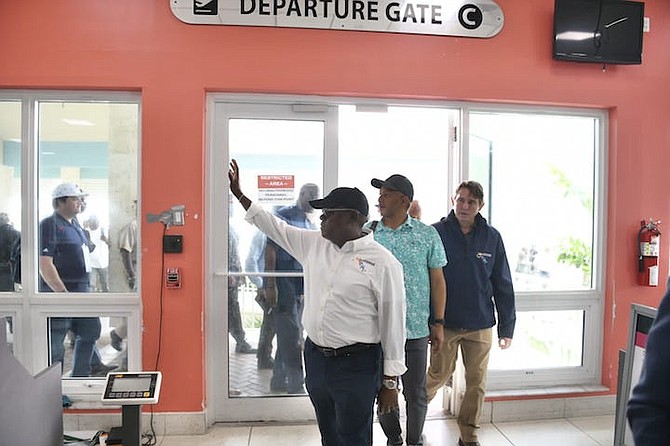 Officials, including Acting Prime Minister Chester Cooper, arriving on the ground at the Marsh Harbour, Abaco, airport, to assess the impact of Tropical Storm Nicole on Abaco. (BIS Photos/Anthon Thompson)
Stories this photo appears in:

ACTING Prime Minister Chester Cooper says Abaco fared well with no significant infrastructure damage or serious injuries in the aftermath of Nicole. The day after the storm followed the same path as Hurricane Dorian three years ago, Mr Cooper, along with government officials and the official opposition assessed the island.