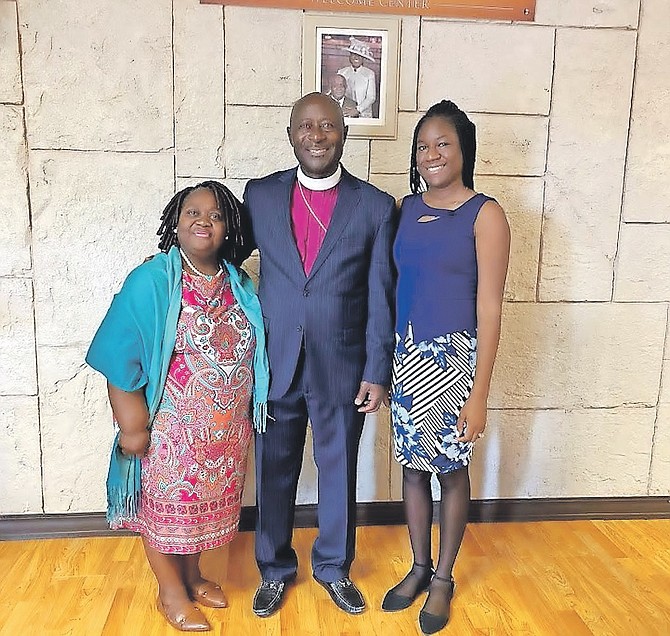 Left to right – Lisa Adderley, Pastor Silbert Mills, and Amanda Innocent celebrating National Breastfeeding Week at Friendship Tabernacle in Abaco.
Stories this photo appears in:

Breastfeeding is a subject often shied away from, overlooked, disregarded and even shunned. Somehow, having a healthy discussion about breastfeeding lands in a grey, taboo area. Even though there is a fundamental, primal intelligence and knowledge that this is the most natural and most significant way to feed a baby, many still seem uncomfortable with delving deeply into the topic.