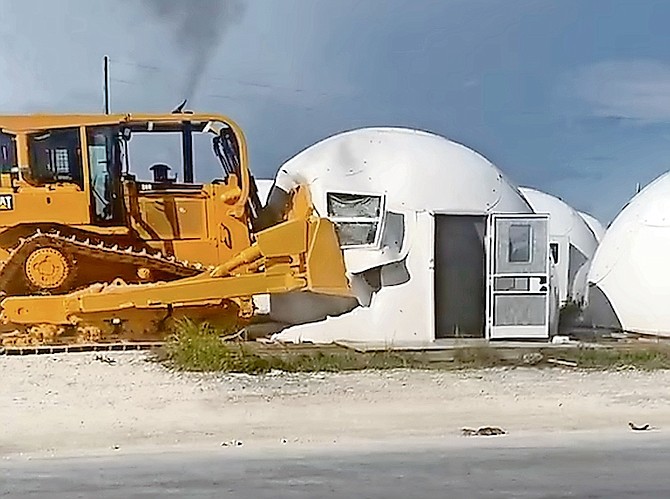 A BULLDOZER moves in to demolish domes in Abaco. Photos: Silbert Mills
Stories this photo appears in:

AFTER the recent demolition of the domes on Abaco, State Minister in the Office of the Prime Minister Myles Laroda said only a "small number" of people were still living in them, but he has been assured their needs will be addressed.

THE OFFICE of the Prime Minister has vigorously defended the demolition of domes on Abaco in the wake of criticisms over the move, stressing the operation was necessary due to serious mismanagement of the housing structures and the "squalid" and unsafe state of the dome site.

THE demolition process of domes in Abaco officially began yesterday, more than two years after some 34 domes were built to assist residents with temporary homes.