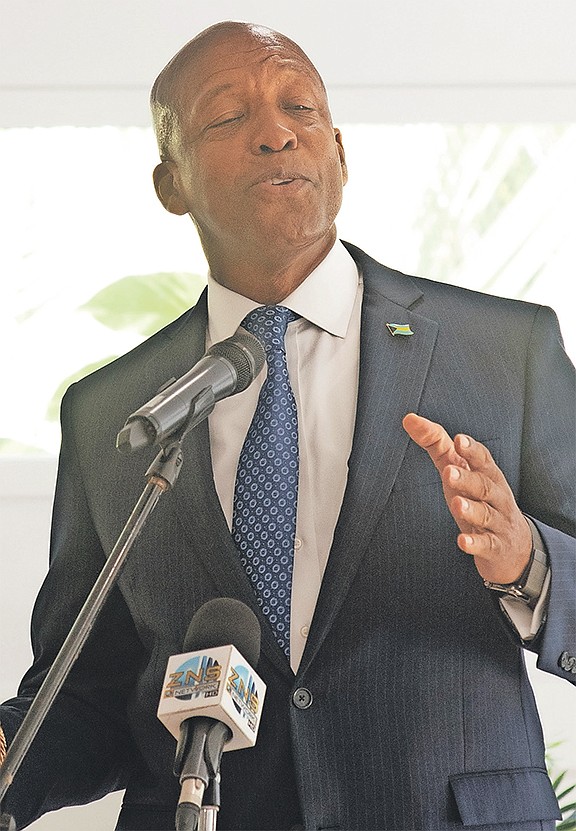 MINISTER of Works and Utilities Alfred Sears yesterday. Photo: Moise Amisial
Stories this photo appears in:

THE Ministry of Works in collaboration with several other stakeholders has launched a coastal management programme for The Bahamas as a "vulnerable nation" to combat the looming threat of climate change.

THE Ministry of Works plans to have the country's building code upgraded by an international agency due to concerns about the current outdated code and as part of the recent launch of a coastal management programme.