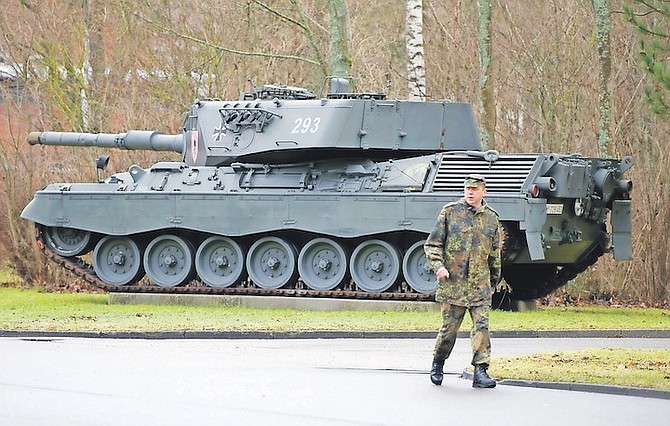 A SOLDIER walks past a Leopard 1 A4 main battle tank on display at the Graf Stauffenberg barracks in Sigmaringen, Germany, in 2012. The German government has issued an export license for Leopard 1 main battle tanks to Ukraine. (Tobias Kleinschmidt/dpa via AP, FILE)
Stories this photo appears in:

IN writing last week about the West's supply of tanks to Ukraine, I suggested it might be interesting to examine further the sensitivities surrounding Germany's involvement.