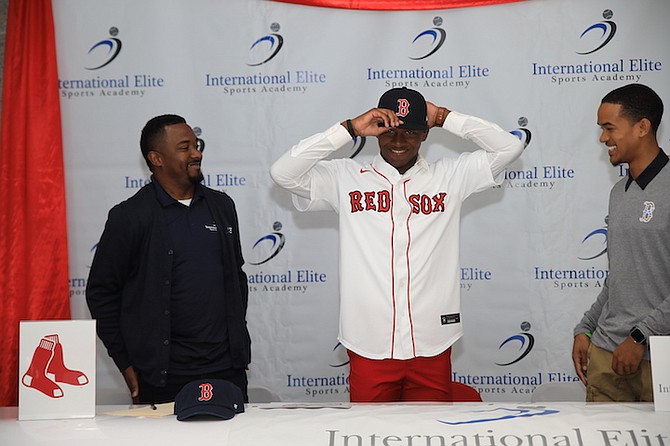 Chad Delancey puts on his Boston Red Sox cap as coach Albert Cartwright and Boston's Bahamian agent, Dominique Collie, look on. Photo by Trevere Saunders.
Stories this photo appears in:

DOMINIQUE Collie felt he could not have signed a more deserving player to the Boston Red Sox than International Elite Baseball Academy's shortstop Chad Delancey.