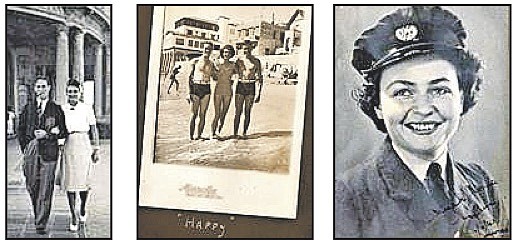 LEFT: Newlyweds Deryk and Sylvia Cribbes in Buenos Aires, where they grew up. Centre: Deryk and Syliva on the beaches of Argentina. Right: Sylvia served in the RAF in the UK as well.
Credit: For Derek & Sylvia Cribbes, his niece Vivian Cribbes Guerra, in San Diego, CA, sites.google.com/view/georgederykcribbes/home.
Stories this photo appears in:

THE build-up of New Providence into the hub of all South Atlantic air deliveries to the Allies in Africa, the Mediterranean, Middle and Far East was sudden, yet the nation's air hub was built as Windsor Field for the RAF Ferry Command, and to support the RAF Transport Command, the No 113 Transport Wing instructors who trained over 7,000 students for the front, and to deliver over 9,000 aircraft to Africa.