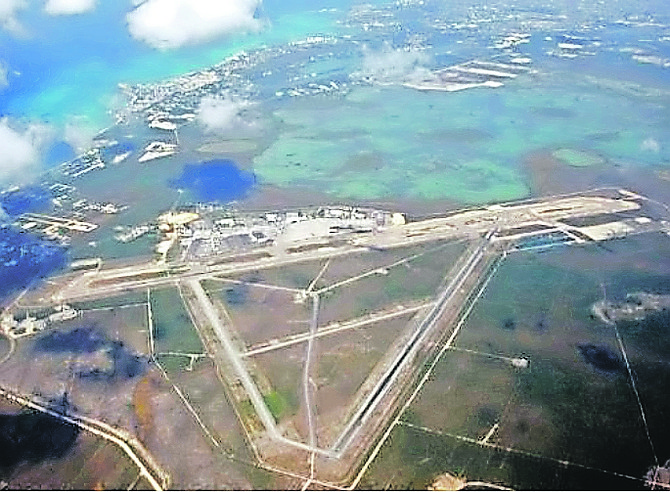 THIS shows how close Delaport Point is - in the centre left coastal of this image, the peninsula can be seen.
Stories this photo appears in:

NEW Providence saw over 20 World War II aircraft ditch, crash, and explode into its adjacent waters. Most of these were to the south of the island, east, and north, and depended on direction of the winds, which air field was used, and complex night-time exercises using extremely bright Leigh Lights, and flying in formation. Mechanical failures from aircraft just delivered from American factories played a role as well.