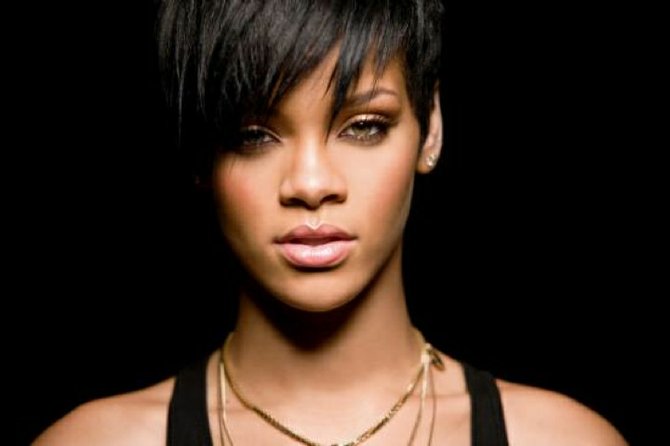 By Alesha Cadet
The Tribune
SOME fans may be upset that Rihanna seemingly chose a Chris Brown look-alike for her new video, but there is no doubt that the Bajan pop princess has delivered one of her most intense, cinematic clips to date.
After teasing her fans for the past several weeks with behind-the-scenes photos and footage, Rihanna finally released the stunning video for "We Found Love" last week.
Starring British model/boxer Dudley O'Shaughnessy sporting cropped blond hair á la Chris Brown early 2011, the video depicts a wild, drug and alcohol fueled love affair between RiRi and her bad boy beau.
With the video showing the different sides of an intense relationship – the light, fun moments and the dark ones – viewers are wondering whether Rihanna may have used some of her personal experiences from past relationships to give her inspiration for "We Found Love."
The singer stirred up even more speculation just one day after the video debuted by tweeting: "I coulda been a Princess, you'd be a King, could have had a castle and worn a ring...but Noooo! U let me gooooo!"
"We Found Love" is the first track to be released from her new album "Talk That Talk" which drops next month.
"This is probably one of the deepest videos I've ever done," the singer tweeted last week. "It's all about love and love being like a drug…you definitely get that from this. The good feeling of it and the dangers of it."
The video begins with a prologue spoken by a woman with an English accent.
"You almost feel ashamed that someone could be that important – that without them you feel like nothing. No one will ever understand how much it hurts," the enigmatic narrator says before the music starts up.
"You feel hopeless, like nothing can save you. Then when it's over and it's gone, you almost wish you could have all that bad stuff back, so that you could have the good."
The video then shows you Rihanna and Dudley as they take on the streets and fields of Ireland. RiRi appears to be experiencing a mixture of emotions with her love interest.
There is raunchy sex, drug taking, alcohol drinking, club dancing, parties, fighting and so much more going on in the Melina Matsoukas directed video.
The chemistry between Rihanna and her on-screen boyfriend seems so real, it was almost like you can feel their love and pain all at the same time. She sings: "Yellow diamonds in the light, and we're standing side by side. As your shadow crosses mine, what it takes to come alive. It's the way I'm feeling, I just can't deny, but I've gotta let it go. We found love in a hopeless place."
From fighting in a car to falling in and out of love, could this really be a look into Chris Brown and Rihanna's past relationship?
The video certainly has the media a buzz and fans talking.
A Bahamian fan, Cece Cooper, said: "She outdid herself. It was totally about their relationship."
Another fan, Keyah Smith*, noted: "Well, I am a Rihanna fan, no doubt. But I agree that she picked a Chris Brown look-alike. But who cares? The video is amazing. Rihanna never fails to deliver, good stuff."
While many fans gave the video two thumbs up, others disagreed with the substance abuse and darkness in the clip.
Anita Kemp* said: "This is something that should not be allowed on daytime TV. Come on man, she's having sex, getting drunk and displaying how she lives her life recklessly. It is wrong and I do not agree with it."
Video director Matsoukas told MTV that ultimately the video is not about drug abuse or domestic violence, but about showing how two people can be toxic together.
"I think because, in the end, it's not really at all about domestic violence. It's really just about it being toxic, and they're on this drug trip and that definitely plays a part, but I think it's also about being triumphant over those weaknesses, and she leaves him. It's not trying to glorify that type of relationship. The bad parts of it, that's what you don't want. In the end, her leaving, it represents her getting that out of her life. The drugs and the addiction and the toxic -- that's what brings her downfall and brings a lot of harm."
The video ends with Rihanna walking into the couple's apartment where she finds her boyfriend passed out on the floor. She runs to get her possessions and walks out on him for the last time.
As the music fades, she sings: "Shine a light through an open door; love and life I will divide. Turn away cause I need you more, Feel the heartbeat in my mind. It's the way I'm feeling, I just can't deny, but I've gotta let it go."
*Names have been changed