By ALESHA CADET
Tribune Features Reporter
THE AMOUNT of time adults spend at work is matched only by the amount of time children spend at school, so it is no wonder that many working men and women find themselves engaged in office romances.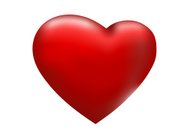 For some workers it is a fun and thrilling experience to be shot by cubicle cupid's arrow. For others, however, an office fling turns into their worst nightmare.
According to the job search website CareerBuilder.com, four out of 10 workers admit to dating a colleague at some point in their lives.
"The office seems to be a hotbed of romance, and a more effective one than a dating website or the corner bar," the website said.
Speaking to a number of persons who have experienced office love, Tribune Woman put together a list of dos and don'ts, ifs and buts to guide readers through the world of workplace relationships.
Keeping it professional
Maintaining barriers between your personal relationship and your work relationship is important in an office romance. So should you find yourself in a dispute with your partner in the office, save it for later, the office is not the place for it.
And just because you see each other every day does not mean you can get it on whenever you lock eyes. Sneaking a kiss here and there in a hidden office spot might be thrilling and exciting for a couple, but you should keep it professional at all times.
"Keep your sex life out of the office and you should never indulge in public displays of affection because it may make your co-workers uncomfortable," said 29-year-old Nora Williams* who works at a marketing company.
However, if you do find a little quiet place, you can get it on, said Dirk Johnson, a resort and spa employee. He said finding love in the workplace is an easy thing to do, but balancing professionalism and intimacy is another matter.
"For the dos and don'ts I would say you can't talk to your co-workers about the relationship because (your girlfriend) is obviously involved as well. You should always be honest to your co-workers about the relationship though, or else she is going to get mad. (My girlfriend) tried to kiss me once in front of an employee area and I stopped her, she was not upset because she understood. You should not display any kind of affection in the workplace," said Mr Johnson.
Hookups without perks
Office relationship provide you with no privacy, said 26-year-old Shante Knowles, who dated her boss while interning at an international television station.
"For me it was all bad, not good. There were no positive results that came out of it, there was no special treatment or anything like that for me. I dated the owner of the company but it was just a little fling here and there," said Ms Knowles.
"Everyone needs their personal space, but that becomes difficult with the constant interaction on the job. And if you break up with your boss, it eventually goes down hill."
Breakups
When Ms Williams was faced with an office breakup, she said it took creating physical distance to help her to get over it. A few months of avoiding her former partner in private did the trick, a task much easier to accomplish when the two people work in different departments.
Breakups have to be strategically managed, she said, especially if your partner is in a position of authority on the job. "You want to know if they are going to make your life a living hell on the job," she said.
Upsides and downsides
The constant contact between partners on the job can have its perks, but it can also be a drag. A pragmatist at heart, Mr Johnson said office romances can save money.
Travelling to and from work together every day "helps for convenience and saves gas", said Mr Johnson. But then again, all of that contact can ruin the novelty of the relationship, he said.
Ms Williams said: "An office romance is a bit tricky. You feel as if you should be treated differently from everyone; it's a challenge for both partners. An advantage of it, is the fact that you get to see the person every day, which is always good because that is where you spend most of your time. It's not always the best thing because it can go sour, unless it ends with both partners agreeing."
Happily ever after
Michelle Kemp*, a 34-year-old offshore banker, said every now and then an office romance leads to happily ever after.
"My co-workers found out about my relationship a long time after it happened. We managed to keep it a secret for about four or five months before people actually found out, at least that is what I know. When they officially found out, everyone thought it was a good match and everyone was happy for us," said Ms Kemp.
"Keep everything on a professional level at all times, don't be hanging out at his desk all day as if your work comes second. When you are at work, you should be focused on work. You should also keep your personal arguments and fights outside of the workplace. When we argued, I would come to work, focus on my agenda for the day and try to stay out of his way," she said.
The romance started with weekend hang-outs. It evolved into a relationship with "down-low lunch dates", and eventually ended with a wedding.
*Names have been changed