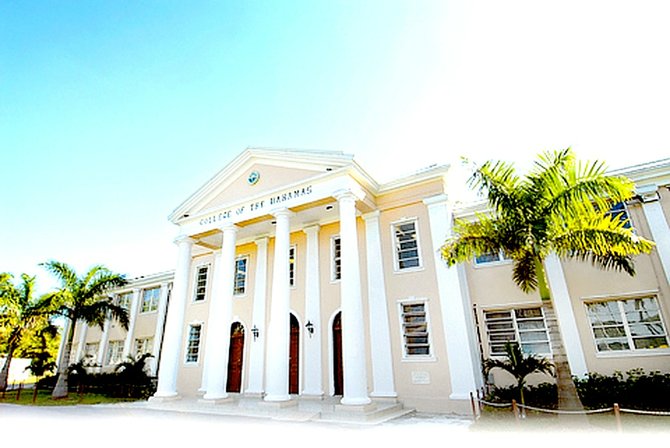 SECURITY measures at the College of the Bahamas have been stepped up in the wake of a campus robbery last week.
The incident, in which a group of men approached a student and robbed him of his laptop, has led police to increase nighttime patrols around COB's main campus in Oakes Field.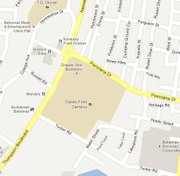 Meanwhile, the college is taking its own precautions, ensuring all campus lighting is operational and increasing the number of guards stationed at certain posts.
In a statement, the college said: "COB Security Department received a report that a group of approximately four young men were on campus and had aggressively approached several COB students resulting in an altercation and subsequent theft of a student's laptop.
"The suspects fled on foot. Campus security and officers of the Royal Bahamas Police Force quickly gave chase and apprehended one of the suspects. There were no injuries as a result of this incident."
The statement added that from now on, the entrance to the Portia Smith building at Poinciana Drive will be closed to inbound traffic at 6pm, and all exiting traffic will be monitored.
In addition, there will be more security officers stationed near Independence Park at the Tucker Road entrance and at the Culinary and Hospitality Management Institute (CHMI).
The college advised faculty, staff, and students to be vigilant and adhere to safety tips.
The statement read: "Always walk in groups if possible and especially at night; park near a security booth while on campus late at night; ask a security officer to escort you to your vehicle if parked in a deserted area at night.
"Ensure that your personal and valuable items are properly secured in your vehicles; minimise the amount of cash that you carry; always lock your car and secure your keys."
Persons who notice suspicious activity are asked to contact the college's Security Department on 302-4566, 397-2647 or 325-5551.