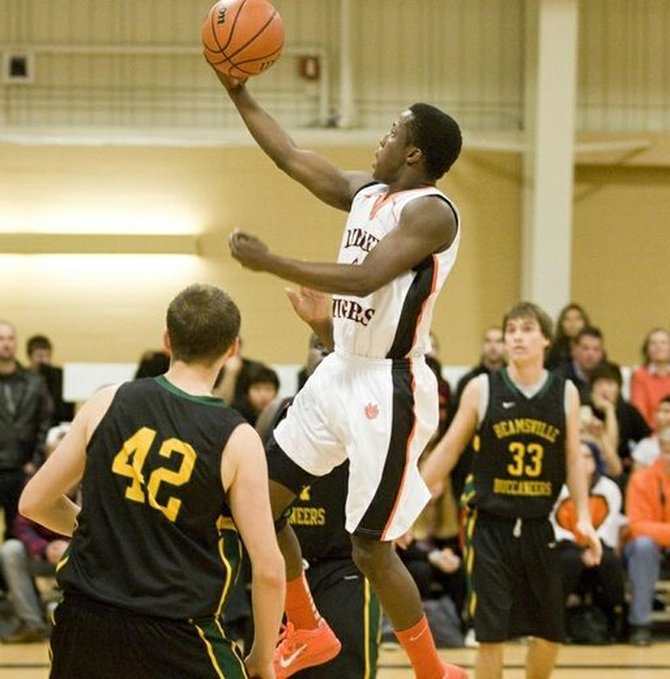 By RENALDO DORSETT
Sports Reporter
rdorsett@tribunemedia.net
SINCE dominating at St Bede's, then at Westminster College and now at Ridley College in Canada, Geno Bullard Jr has matured into one of the most highly acclaimed junior basketball players in The Bahamas.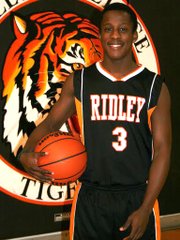 With his high school career coming to an end, Bullard is now being recognised by international scouts in the United States, a crucial step in elevating his game to an elite level.
The 18-year-old, 5' 11" tall and 170 pound point guard received an invitation to the USA Junior National All-State Competition, one of the top competitions for prep basketball players in North America.
Scheduled for April 1, at the High Velocity Sports Complex in Canton, Michigan, the event is viewed as an entry level for athletes seeking to compete in national team events or receive further exposure for collegiate scouting.
Bullard will compete in the Michigan/Canada competition, recognised as one of the most outstanding players in his region.
As a versatile athlete, Bullard has track and field to fall back on if he doesn't achieve the success he so much in basketball.
He admitted in an interview with The Tribune earlier in the year that that he expects to excel in his first love – basketball.
He just added some additional awards to his résumé this past season.
"Some people say I'm a combo guard, but I see myself as a true point guard," said Bullard, who made it to the All-Star game between the top 10 players in the Niagara region when he was named as the co-MVP, "I have been talking to at least 10 coaches, but I haven't decided on where I want to play yet," he said.
Bullard said he is still waiting on the results from his SAT scores to make that decision. "I made a lot of progress, but I still have a lot of work to do."
The USA Junior Nationals summer teams will be formed from the series of events and will represent their states at the USA Junior Nationals International Sports Festival from July 16-22 in Columbus, Ohio.
After his final year at Westminster, Bullard visited Canada a few times with his father, four-time Bahamas Association of Independent Secondary Schools Sports (BAISS) champion with the Diplomats, Geno Bullard Sr.
When it came time to look at secondary school education, he checked out a number of schools in the United States before settling on Ridley.
"I always knew Geno's athletics will be there, but to be a great athlete, his academics have to be on key," said his father. "So to be a better student-athlete, he has to be able to balance the two. This is his last year so he has to be in a better position to be able to put himself where any school that recruits him will be delighted in what he brings to the table."