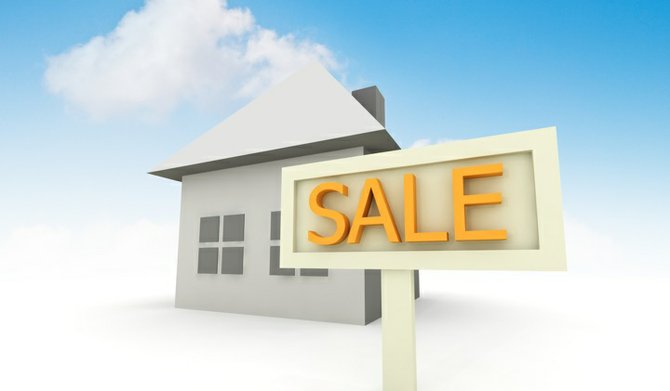 By NEIL HARTNELL
Tribune Business Editor
NEW properties added to the Bahamas Real Estate Association's (BREA) Multiple Listings System (MLS) during the 2012 first quarter dwarfed those sold by 25 times', one realtor telling Tribune Business he was "averaging 80 per cent of market value" on all his sales over the past six-eight months.
Matt Sweeting, sales and marketing associate with Bahama Islands Realty, acknowledged that there was "tonnes of inventory" on the Bahamian real estate market, and the industry was set to be stuck with the excess supply of real estate "for years to come".
His prognosis is backed by data from BREA's MLS, the Internet portal that allows realtors to display properties they are seeking to sell to a wider industry/buyer audience. For the 2012 first quarter, the period from January 1 to March, just 19 MLS-listed properties were sold during those three months, while another 500 were listed on the system.
While cautioning that the sales number may not be totally accurate, as property sales towards the end of March may not be entered in time to show up in the MLS listings, Mr Sweeting said the data it provided was "a fairly good indication of what's happening in the market".
The one bright spot, he added, was high-end rentals in western New Providence, which he estimated were up 15-20 per cent year-over-year due to the demand from expatriate workers brought in to work on the Baha Mar and Albany developments.
With many vendors wanting to realise 'market value' for their real estate, and plenty of purchasers wanting to use the depressed economy to negotiate on price and secure a deal, many properties are taking the best part of a year to move.
MLS data for the 2012 first quarter shows that just 19 listings were sold, for a collective value of $6.378 million, during that period. Those properties had spent an average 252 days (just over eight months) on the market, fetching an average selling price of $335,700.
However, during the same three-month period, some 500 new listings, worth a collective $321.248 million based on their sale price, were entered into the MLS system. The average selling price for those properties was $652,942.
The sales and new listings numbers provide further evidence of how an over-supply excess, induced by the recession and distressed properties that commercial lenders are seeking to dispose of, has impacted the Bahamian real estate market.
The impact is being felt by buyers, in terms of price pressures and the length of time it is taking to sell, as well as realtors and a host of other industries, especially the vital construction sector and a variety of home-based services suppliers.
"There's tonnes of inventory, so people have options," Mr Sweeting told Tribune Business. "I think we're going to see numbers like this for years to come. With the economy somewhat in a state of recession, people are not as buoyant as they were.
"I don't think there's going to be a change in the number of properties on the market. I think that number will increase."
Pointing out that potential buyers were finding it difficult to secure the necessary debt financing, as Bahamian commercial banks tightened their qualifying criteria in response to loan portfolios with arrears of over 18 per cent, Mr Sweeting said: "The banks are a lot more strategic on their lending, which has a drastic effect on the market.
"There's less money, things are bad, people have less, so there's going to be a lot on the market."
Historical data from the MLS shows the picture has not changed much year-over-year. At end-March 2012, a total of 1,619 Bahamas-based properties were listed for sale on the system, with a collective worth of $1.347 billion. They have spent an average 304 days (10 months) on the market, and an average sales price of $835,631.
The numbers pretty much match the end-March 2011 picture. The number of listed properties was only five more, at 1,624, with the average days on the market, average selling price and collective worth also almost exactly the same.
The major difference in the 2011 first quarter was in the number of MLS-listed properties sold, some 59 compared to 19 in the 2012 comparative period. While properties sold in the 2011 first quarter spent roughly the same number of days on the market, 258 compared to 252 in 2012, the collective value last year was a notable $35 million.
By the same token, the number of new listings entered on to the MLS in the 2011 first quarter was in the same ball park as this year, 457 versus 500.
Mr Sweeting told Tribune Business that the average number of days Bahamas-based properties were spending on the real estate market had "not changed much in years".
He added: "This is due to the fact that a lot of sellers want to sell at market value, and a lot of properties are not selling at market value."
Expanding on this theme, Mr Sweeting said: "I think what we see happening is that people forced to sell are moving to negotiate prices, but those focused on price are not looking to negotiate, feeling people are using the recession as a negotiating tactic."
Explaining to Tribune Business that "within the last six-eight months" he had sold no properties were sellers were unwilling to negotiate on asking price, Mr Sweeting said: "I'm averaging 80 per cent of market value, so 10-20 per cent off-the-top reductions are being negotiated."
There was better news on the rental front. "Sales are down but rentals are up," he added. "What we're seeing is a lot of rental activity from the professional market, bankers and hoteliers, especially around Baha Mar and Albany. I would almost say it's up 15-20 per cent over last year."
Franon Wilson, BREA's president, agreed that there was "going to be a lot of inventory out there" in the Bahamian real estate market until distressed properties, which banks and other lenders were seeking to sale, were "taken off the market".
The banks, he added, were required by law to obtain the "best offer" for all distressed properties on their books.
Acknowledging that BREA's MLS had proven extremely valuable to date, Mr Wilson said its benefit to Bahamian realtors and their clients was set to be further enhanced by the end of April when it went online on US-based Realtor.com, a site that generated three million hits per day.
"I think it has been very valuable to date," Mr Wilson said, "and we really expect it to be even more, because this month we're going to go on-line on Realtor.com....
"We know the MLS is an advantage now, but we're going to continue to add value with the steps we're taking."
Mr Wilson said the MLS had increased the exposure for Bahamian realtors and their buyers, bringing them to a wider industry and buyer audience, something the Realtor.com tie-up was expected to enhance.
In addition, it had also given smaller BREA members, who might be unable to afford the costs associated with their own website design and administration, Internet access to showcase their own listings.
Mr Wilson added that there were "future plans" for the MLS's development, but declined to disclose these, instead wanting to focus on the Realtor.com relationship.
Mr Sweeting said of the MLS: "It is extremely helpful. What it has done is give owners the ability to share their properties with the entire real estate community, and increased the credibility of agents involved."