By NATARIO McKENZIE
Tribune Business Reporter
nmckenzie@tribunemedia.net
WITH larger carriers in the Florida market "pulling back", Silver Airlines chief executive, Darrell Richardson, yesterday said the carrier was looking to "pick up the slack", telling Tribune Business it was recording just over 70 per cent load factors on its Family Islands service.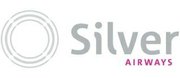 The Fort Lauderdale-based carrier, now under new ownership and renamed after the former Gulfstream Airlines was bought out of Chapter 11 bankruptcy in the US, made its inaugural flight into Marsh Harbour, Abaco, yesterday in one of its new Saab340Bplus aircraft.
Mr Richardson said the airline was upgrading its fleet servicing the Bahamas from its Beech Craft 1900D to the Saab340Bplus, although he would not disclose how it had invested to date. He added that Marsh Harbour and Treasure Cay, Abaco, made up the airline's largest market by far in the Bahamas.
Mr Richardson said: "We are replacing all of our 1900 aircraft from Florida to the Bahamas with the Saab340Bplus.Our investment was substantial.
"We are the largest provider of service to the Bahamas, with over 1,000 flights a month. Marsh Harbour is our number one airport. We are sold out almost every day. The load factors are in the 90 per cents. We serve almost all of the islands with the exception of Nassau, and we are looking at beginning service to Nassau; maybe later in the year."
Mr Richardson added: "In the Out Islands we are running at just over 70 per cent load factors. Our largest market by far is Marsh Harbour and Treasure Cay."
With larger carriers scaling back their operations in the Florida market, Silver Airways was looking to pick up the slack.
Mr Richardson said: "We are seeing a lot of the major airlines pull back in the Florida market due to consolidation of airlines. We are going in to pick up that slack. American Airlines pulled back quite a bit, so we are going to pick up that slack. Right now we are running at about 1,000 flights per month; we will be at about 1,500 by the end of the year."
Silver Airways recently accepted delivery of its fourth Saab 340Bplus. The airline received US Federal Aviation Administration (FAA) approval to operate the Saab 340Bplus aircraft in March 2012, and has secured agreements with Saab Aircraft Leasing to purchase a total of 12 of the advanced turboprops. Silver Airways expects to integrate all 12 of its Saab 340Bplus aircraft into its fleet by September 2012. Each Saab 340Bplus seats 34 passengers.
Silver Airways operates more than 100 daily scheduled flights to/from 29 gateways in Florida, the Bahamas, Montana, Ohio, New York, Pennsylvania and West Virginia.
The company is owned by Victory Park Capital, a Chicago-based investment firm. It was formed from the assets of Gulfstream International, whose parent company filed for Chapter 11 bankruptcy protection in November 2010.