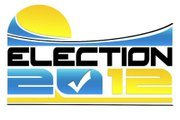 DURING a mass rally on RM Bailey Park last night, leader of the FNM Hubert Ingraham released his party's 2012 Manifesto, which lays out its plan for the Bahamas for the next five years should they win the May 7 general election.
See tomorrow's Big-T for more on the party's platform.
The FNM's Manifesto 2012 can be viewed here.