By RENALDO DORSETT
Sports Reporter
rdorsett@tribunemedia.net
YOUTH soccer players around the country will receive a unique opportunity to showcase their skills for a professional club and vie for a spot on the roster in one of several leagues.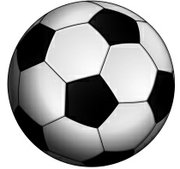 Youth Empowerment through Soccer International (YESI), founded by pro player and national team standout Happy Hall, along with sponsors Ports International and DWS, is slated to host trials for players to participate and try to earn a spot with the Texas Dutch Lions of the USL Pro League's Super-20 and PDL Teams.
All young men between the ages of 16 and 25 are invited to St Paul's Grounds, behind St Paul's Church, for the trials on Saturday, April 28.
Participants must have passports or documents to travel to the US and a $10 entry fee.
Both the Super-20 League and PDL registration begins at 10:30am and the trials take place between 11am and 1pm.
Hall said the aim is to create opportunities for under-privileged children to experience the benefits of organised sports through soccer programmes.
"These programmes foster the development of life skills through teamwork and perseverance while building relationships and confidence amongst peer groups," he said. "In addition, we aim to give kids every possible opportunity to pursue their dreams through soccer on an international scale."
The trials will by conducted by Cor van Hoeven, the technical director for the Dutch Lions FC.
The Super-20 League is the longest standing and most sophisticated U20 men's and women's North American amateur league.
It provides the platform for top 17 to 20 year olds in the US and Canada to compete at the elite level.
While serving as a reserve team system for many W-League, PDL and MLS, the USL Super-20 League features teams competing in the summer months.
The PDL League features 73 teams within four conferences across the United States and Canada.
The PDL season consists of 16 regular season matches and provides elite collegiate players the opportunity to taste a higher level of competition while maintaining college eligibility.
The PDL has proven to be an important stepping stone for top professionals now playing throughout the world.
Texas Dutch Lions start to work on this development process of both person and player at the age of seven. They use recognised Dutch training programmes, primarily Dutch coaches with the best local American coaches and perfect facilities.
Last month, Hall hosted the first ever "Happy Feet Soccer Clinic" at Goodman's Bay Park, drawing dozens of youth soccer players to five days of tutelage from elite international and local talents.
The clinic was operated by Hall and a group of local coaches, highlighted by Van Hoeven.
"The potential exposure at this level will hopefully create scholarships to high schools and colleges that will give them the foundational knowledge and skills that will enable them to have a chance at being a professional football player. The purpose of the camp was to teach basic skills of course and for them to have fun.
"But most of all, for international coaches to realize and understand that there is so much talent in the Bahamas and I find a lot of the talent goes to waste because we don't have opportunities for these kids. So I'm trying to open up as many opportunities as possible."